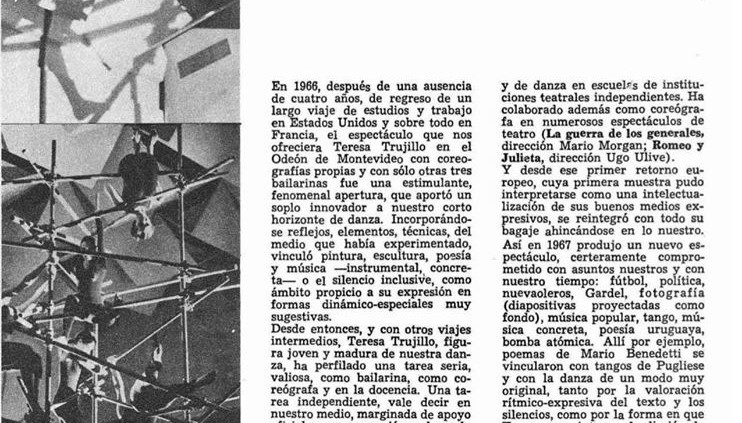 'Escalada' was the title of an important Dance Project
I made the Soundtrack for, many years ago.
It was presented at the Alliance Française in Montevideo,
Uruguay in 1969.
Together with Teresa Trujillo, the Choreographer, we are
now putting together the Video of this Performance.
She has the mute Images (shot by filmmaker Walter Tournier),
and I have the Soundtrack (part of Andres Neumann's
Archive and Legacy, Il Funaro Cultural Center, Pistoia).
The film will be shown on March 8, 2016 at the Centro
Cultural de España in Montevideo, and in September 2017
at the Hammer Museum in Los Angeles for the exhibition
'The Political Body: Radical Women in Latin American Art 1960–1985'.
http://www.cce.org.uy/
http://hammer.ucla.edu/
http://news.getty.edu/…/p…/pacific-standard-time-la-la.print
http://www.ilfunaro.org/
https://www.andresneumann.com/