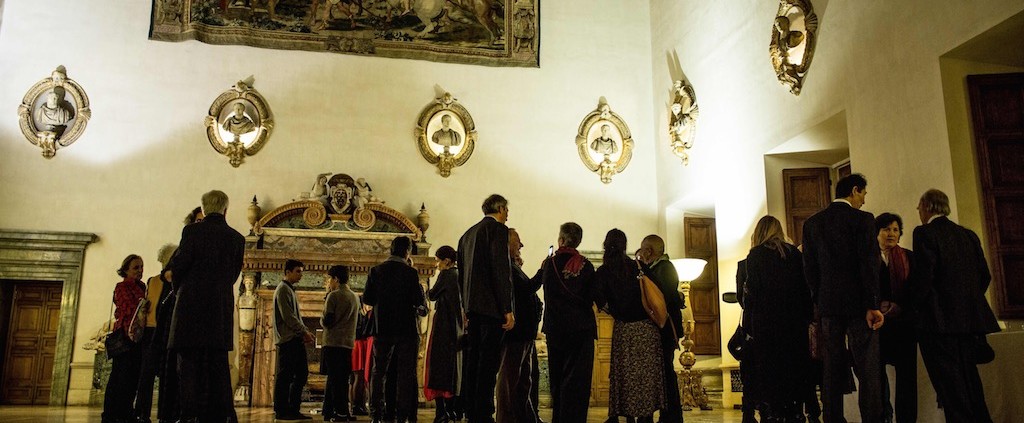 Andrés Neumann has recieved the Order of Merit Officer des Art et des Lettres on October 28, 2015 at Palazzo Farnese, the French Embassy in Rome.
French Government guidelines stipulate that citizens of France must be at least thirty years old, respect French civil law, and must have "significantly contributed to the enrichment of the French cultural inheritance" to be considered for Award.
Membership is not, however, limited to French nationals, recipients include numerous Foreign Luminaries.
The Order has three grades:
Commandeur (Commander) medallion worn on necklet (20 recipients a year)
Officier (Officer) medallion worn on ribbon with rosette on left breast (60 recipients a year)
Chevalier (Knight) medallion worn on ribbon on left breast (200 recipients a year)
The Médaille of the Order is an eight-point, green-enameled asterisk, in gilt for Commanders and Officers and in silver for Knights.
The obverse central disc has the letters "A" and "L" on a white enamelled background, surrounded by a golden ring emblazoned with the phrase République Française.
The reverse central disc features the head of Marianne on a golden background, surrounded by a golden ring bearing the words Ordre des Arts et des Lettres.